I kick-boxed today with Eleven (a usual Thursday afternoon happenstance), and in between reminding myself to breath I saw myself in the mirror. It was easier today because I had my glasses on.
It is a rare chance to see my entire body from all angles. I couldn't hide the size of my ass from myself, or overlook the shortness of my legs, or the stockiness of my figure. After I got over the initial shock I started to look familiar in a way that was more exotic than anything else. My image tickled something in my memory. I'd seen that smiling face before, with a green background, in the middle of a big party.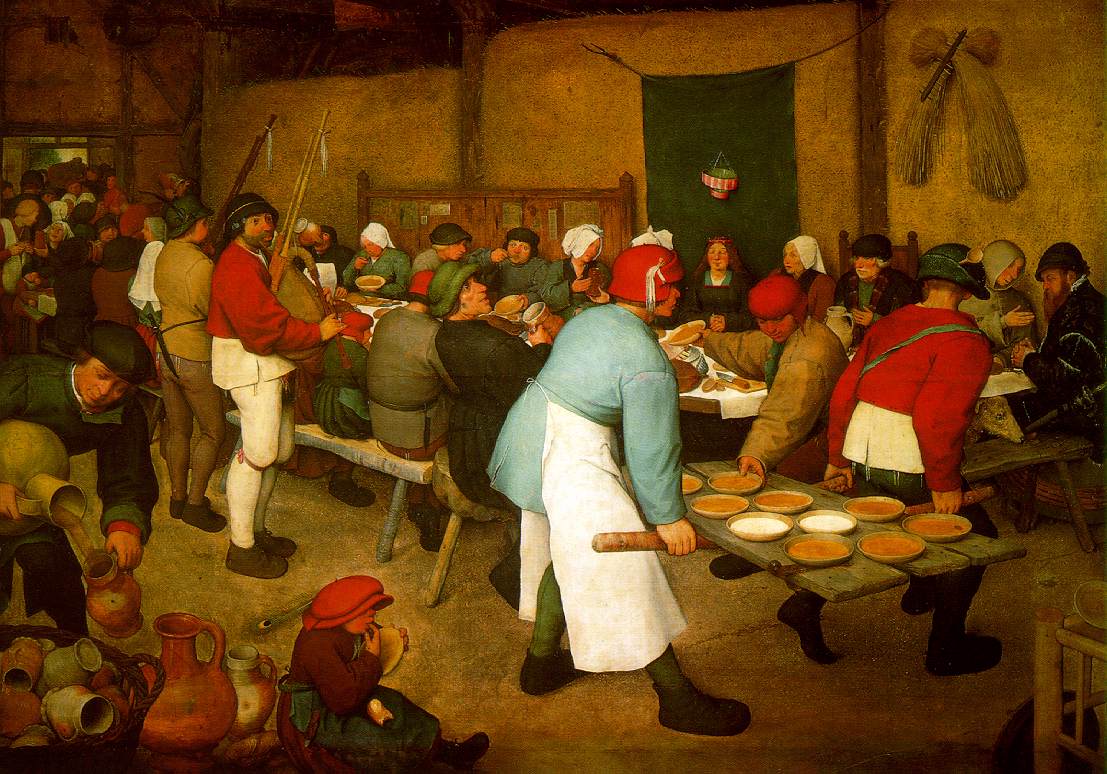 Bruegel people look dorky. The women have round apple-cheeks, pink skin and full rumps. Everyone is rather short. Just like me. There was no denying it, that woman bouncing in the mirror was a Bruegel woman.
I don't think about my German roots very often. My people left after Napolean invaded the Palatine Electorate in 1705. Their long itinerary included England, Ireland, Canada and finally California. They left 150 years after Pieter painted these. My family doesn't speak German anymore and no one has kept in touch. Granted, there was a war, and it has been 300 years. The family stories just mention leaving.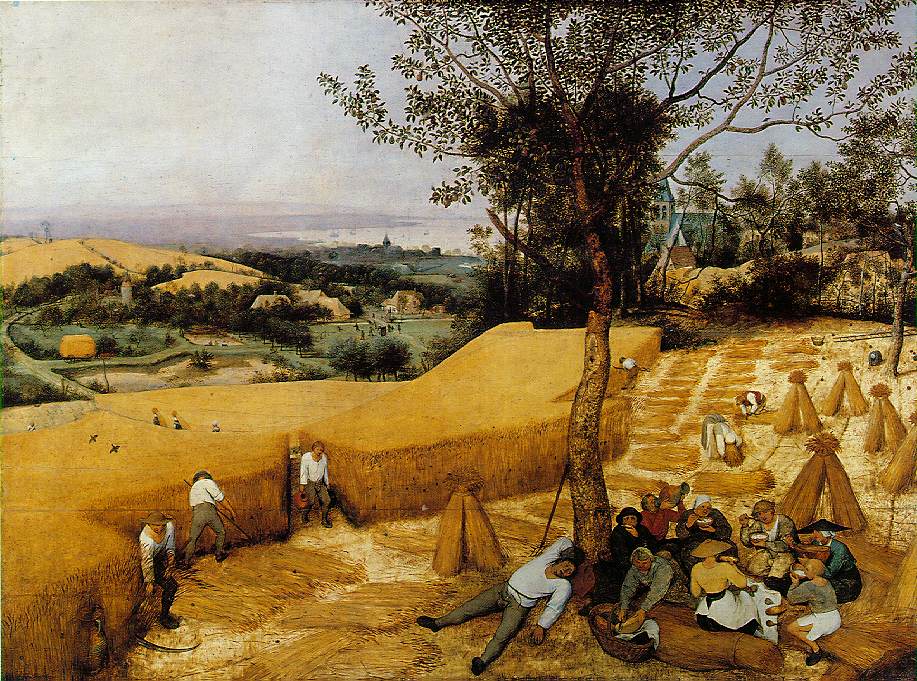 Looking at these images the people seem so close. Maybe I wasn't kick-boxing, maybe I was helping to bring the grain in. Maybe I did just step out of this painting. Maybe I am still in it.